Where Revolutions Happen
03/20/2020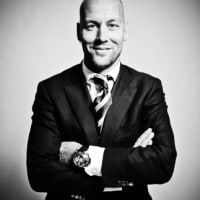 Fabian Hediger, Founder & CEO of Zurich-based WorldWebForum.
As Dante Disparte—Head of Policy at Libra Association and one of this year's keynote speakers—said:
WorldWebForum is "a conference in a league of its own."
He has managed to bring rock stars and trailblazers to his conference at a time when the Davos agenda drowns everything around it.
See the whole article here.