Wealth Coaching for Women
04/20/2020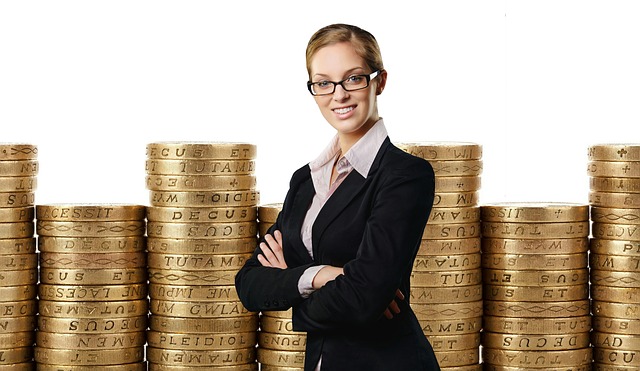 Fad or Fact of Life?
Wealth Coaching = Education + Personal Mentor.
We all want a magic formula, a quick-fix solution, a special pill, a password that unlocks all of the secrets to instant wealth. We rush towards the investment trends and invest our money without a second thought into real estate, FX, crypto and other opportunities with the hope that trends will make us millionaires.
Unfortunately, there is no get rich quick scheme, no secret formula, no quick road to instantaneous wealth. It can only happen through hard work and a lot of change.
Wealth coaching is certainly one answer that can take you closer to your goals through education, personal growth and change in your decision-making process.
There are three stages that we all fall into:
i) Deficit;
ii) Break-Even;
iii) Surplus.
Most of us tend to hover around the first two. Often, we think that the answer lies in increasing your income. Unfortunately and most of the time, growth in our income doesn't get us closer to the Surplus.
In order for the shift to happen, change is needed.
You can only build your wealth by changing your mindset, getting rid of limiting habits, learning how to make better informed decisions and making planning your second nature.
"You are the only problem you will ever have and the only solution." – Bob Proctor.
Hiring a wealth coach is the same as entering into a partnership. Your wealth coach will always be on your side and will never push any products on you as they work exclusively for you and succeed only when you succeed. Your wealth coach will help you learn and fill in the gaps. They will challenge you and your beliefs. They will make you get out of your comfort zone. The only way to grow is through change and personal development.
Your Wealth Coach: Who Am I?
I call myself an outlawed magician. Why so? Because, I will make you feel uncomfortable with the status quo to evoke change. I will help you turn your problems into opportunities, reframe your difficulties and empower you to create flexible solutions.
Some wealth coaches use generalised, topic-based education to the masses instead of tailoring the information to the individual. I do not use any blue-prints that become outdated, and instead choose to work with a select number of women at a time, so that I can dedicate time to understanding your unique circumstances and develop a plan that is right for you.
Financial autonomy is a major factor in our self-esteem.
Research conducted by Kantar TNS in Q3 of 2018 identified that nearly twice as many women identified themselves as having lower self-esteem than men. This is a significant difference.
One of the five main contributors to self-esteem is financial autonomy (20%), which was defined by one of the women interviewed as "more than being about how you make money. This is about having control over how you save and spend it. It is deciding on how you will invest it for the future."
Further research also found that there were no financial service brands in the UK that women spontaneously mentioned when they talked about self-esteem.
At the same time, women hold over 80% of the financial power over every day spending and holidays, which makes this disconnect between financial service brands and the way they connect with women alarming. This also demonstrates how essential the role of a wealth coach is to help women gain the confidence they need to feel financially free.
In the coming weeks we will consider other aspects of Wealth Coaching for Women.