The Talented Mr. Crespol
03/26/2021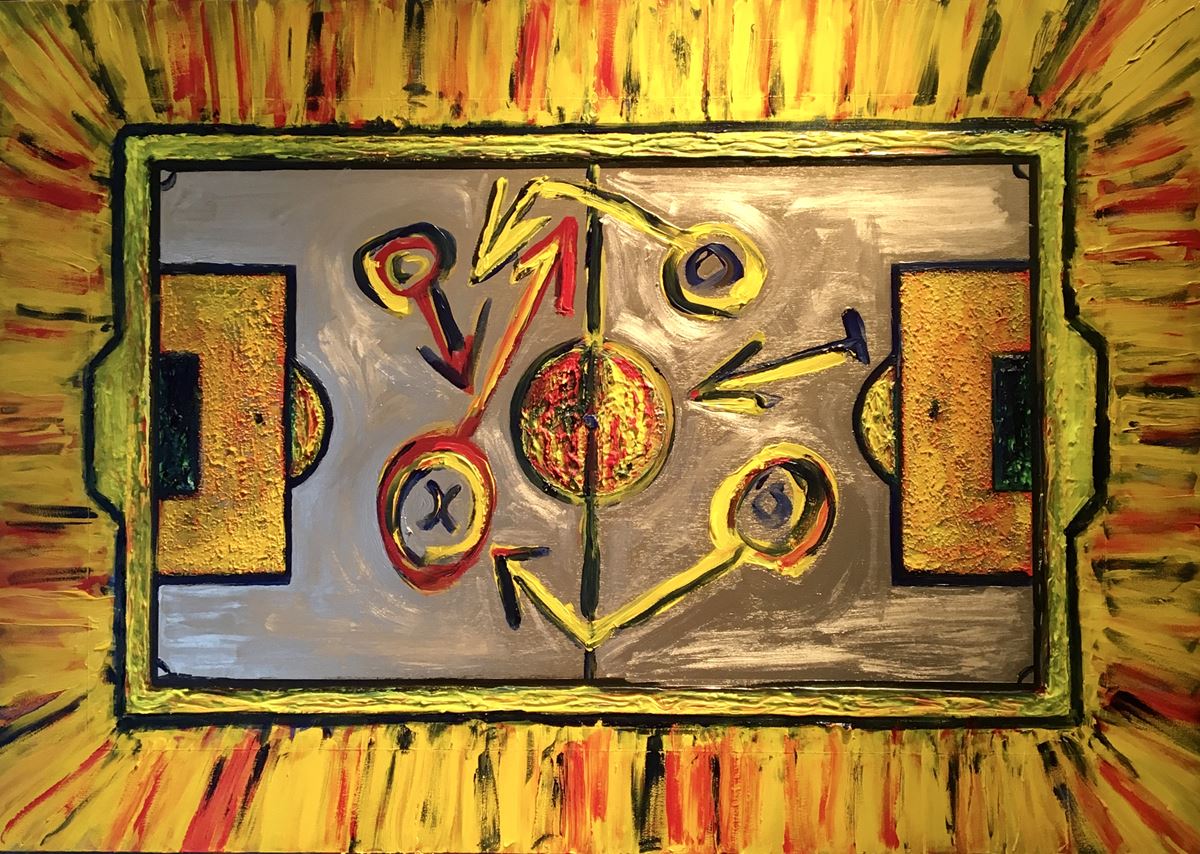 Investing in contemporary art
The great thing about art investment is that a good piece will increase in value, while it provides you with social status and aesthetic visual satisfaction. In fact, the price of art has risen more than 1000% in the last 40 years. "Nothing is as uplifting as standing before a great painting whether it was painted in 1505 or last Tuesday" said Charles Saatchi.
Florian Crespol is one such contemporary artist, whose works hang on the wall of international art collectors including Lady Monika Bacardi, Nina Stevens (Rolex Foundation), and Giuseppe Cipriani.
Crespol, an Italian-American painter and sculptor from northern Italy, was educated in Milan, New York and Palo Alto, CA. Today he resides in Ibiza, an area synonymous with inspiring contemporary artists since the 1970's. His art offers an interesting outlook on issues that affect our modern day lives, in a fast paced, global society. Such as his painted football fields, explosions of colour, representing arenas in which one fights, wins, and sometimes loses. He likens soccer players to fighters: "The modern gladiators are the footballers. I admire them! But I also despise the vulgarity that some of them represent."
His sought-after art has been exhibited internationally, at the Hoerle-Guggenheim Contemporary art gallery in New York in 2018, and also in London and Madrid in 2019. His first solo exhibition was sponsored by the Celebrate Humanity Foundation, a non-profit for the discovery and support of talents in contemporary visual art. Here, he showed his series of paintings titled 'Field of Thought', inspired by the struggle of life, as well as society's obsession with professional sports. Florian looks at both the negative and the aspirational factors that competition naturally invokes.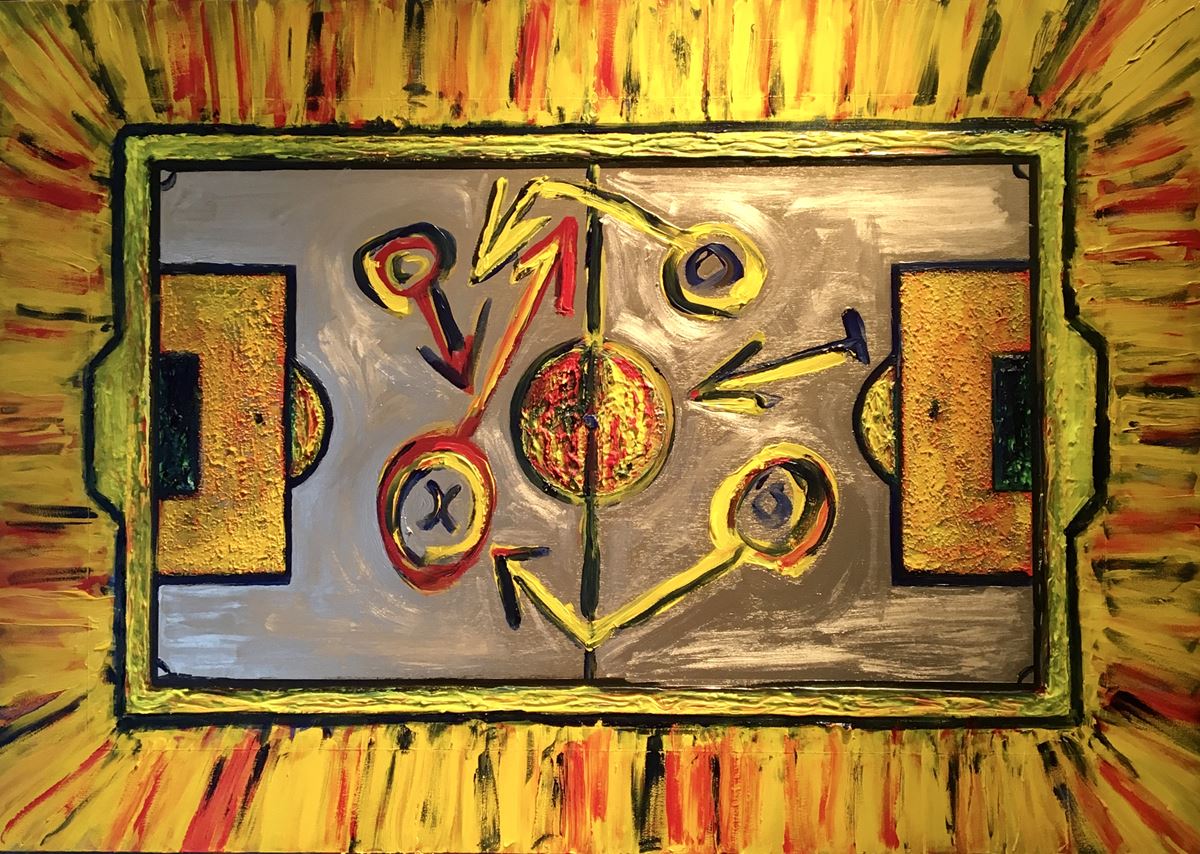 One of our favourites: 'Goal Diggers', 2017, mixed media on wood
HG Contemporary Gallery owner, Philipe Hoerle, said "Soccer as a subject matter is an analogy to describe human conditioning and competition." He elaborates "When you compete and you strive, you find solutions…"
Graphics and graffiti are superimposed onto Crespol's football fields, such as phallic imagery, which represents men's locker rooms. At the London leg of his exhibition, one room specially titled 'The Art of Soccer', had quotes by famous footballers. Such as, "I also want more. Whether it's a goal, or winning a game. I am never satisfied." (Lionel Messi) and "Soccer is a magical game" (David Beckham). A special gallery wall invited the visitor the opportunity of writing the answer to the question: What is your challenge? An interesting interaction between the spectator, the artist and the subject matter.
'Graffiti — Men's Locker Room — Nr. 1'
Acrylic and epoxy resin on PVC
Fighting for a good cause
Crespol's 'Back to Life', 'Spring Game' and 'The Chinese Train', are 3 of 10 artworks he donated in support of doctors and medical staff during Coronavirus, in 2020.
The football field has almost become his signature, on each he adds his feelings and social commentary. His use of the field in a range of versatile colour saturations is exciting.

'Golden Game', 2017, acrylic and epoxy resin on wood
'It's Time', 2018, mixed media on PVC
'Red Head', 2007 oil on canvas
For Crespol, the sky's the limit. In 2019 he was one of the six finalist artists chosen by the My Earth Trust Project Commission for his Symbol of Earth statue, the first ever work of art to be stationed in outer space.
http://fcrespol.com/
floriancrespol