The rise of AI
08/31/2021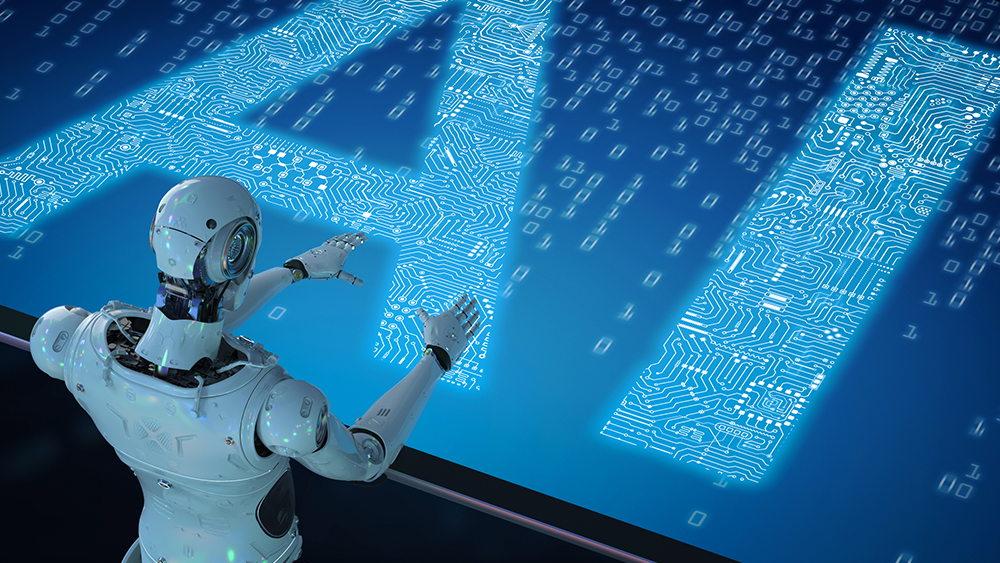 In July 2020, the Financial Times Future Forum held an event titled "The Impact of Artificial Intelligence on Business and Society", hosted by John Thornhill, the innovation editor of the FT.
The special panel of experts, including Kriti Sharma, founder of AI for Good UK, Michael Wooldridge, professor of computer sciences at Oxford university, and Vivienne Ming, co-founder of Socos Labs, discussed what AI means for the future.
AI, Artificial Intelligence, is a machine that does things a brain can do, however it's not self-aware and is limited to pre-registered settings. Adoption of AI has been particularly widespread in the financial services sector, and more recently, post Covid, is favourable in the education sector as a tool for assistance and learning. Although, of course, a robot cannot replace the emotional intelligence and flexibility required by teachers, it's looking likely it's going to be included in our everyday lives from here on.
The Financial Times reported that research group Forrester, found around two-thirds of finance firms are adding AI in areas such as customer insights to IT efficiencies, and rather handily, to detect fraud, saving losses of 100s of millions per annum. The Times also recently reported how AI is useful in stock market analysis. Schroders, the fund manager, says such systems offer "sophisticated pattern-recognition methods".
On the flipside, shifting gears, there is an all important issue of safety when it comes to AI and cars of the future. Slightly scary to think of advanced driver assistance systems (ADA), in other words, driverless technology, automated lane changes, and a hands-free highway. Since Google launched its self-driving car project in 2009, the global ADAS market has sky rocketed. Revenues last year were $25bn, and are expected to nearly triple by 2027.
Groups such as Amazon-owned Zoox, Microsoft-backed Cruise and Aurora, all plan to offer full autonomy. With partners including Toyota, Uber and Volvo, Aurora is targeting a wide range of vehicles, delivery services and mobility firms for its technology. At full use of its capabilities, it results in a robot driver requiring no input from a human, and at liberty to go anywhere. It looks like the future has arrived and it's here to stay.
Aurora was founded in 2017 by three bigwigs of the autonomous driving industry: Chris Urmson, the former CTO of Google's self-driving project before it became Waymo, Sterling Anderson, former head of Tesla Autopilot, and Drew Bagnell, former head of Uber's self-driving team.
In July, Aurora Innovation agreed to go public via a merger with Reinvent Technology Partners Y (RTPY), a special-purpose acquisition company, in a deal that values the combined company at $13 billion. Which will provide the startup with $2.5 billion in cash to fund growth, and then the company will be known as Aurora Innovation and trade under the symbol AUR.
Additionally, it includes a private investment in private equity of $1 billion: investors and partners in the PIPE include Uber, Volvo, and Paccar. As well as major Tesla shareholders Baillie Gifford, Fidelity and T. Rowe Price. It hopes to launch its first autonomous product for self-driving trucks in late 2023, with plans for further along the road, delivery and ride-hailing markets.
A new generation of AI-powered robots
Osaro is a San Francisco-based company focusing on AI systems for industrial automation, revenue generating applications, and logistics systems of the 21st century.
Likewise, their competitor Covariant is one of the many startups working on technology for factories and software to control robots. The idea is for robots to work side by side with humans on jobs such as sorting products into packages at warehouses. They have recently seen a large rise in demand and requests from industries like fashion, beauty, pharmaceuticals, and groceries. In a few years, are we going to see a generation of fully automated shops and factories?
AI and Art History
We reported back in June about how Sothebys use Artificial Intelligence for their online auctions and cyberspace art galleries, and it seems the art world is really utilising its full potential. In fact, now there's a company called AI Artists (https://aiartists.org), who curate historically significant Artificial Intelligence art. Artificial Intelligence artwork is art generated with the assistance of AI.
It seems AI is having an impact on the future in a creative sense, as well as financial and logistical. Their site has a: "Guide to generative art. Discover cutting edges examples of algorithmic art, find tools you can use to start coding your own art, and discover the rich history of this field." Offering an interesting alternative angle to classical art, one could say.
AI artists are all the rage, from the AI paintings by Pindar Van Arman, to the AI poetry of Ross Goodwin, and AI created music of Taryn Southern. An award-winning artist, storyteller and strategist, and 750 million views later, Southern has hosted a range of series for the Discovery Channel, MySpace, Facebook, and Yahoo. Having survived cancer, her work focuses on the fascinating intersection of emerging technology and human potential. Her recent projects include 'I AM HUMAN', a Tribeca Film Festival documentary on the future of the human brain, as well as 'I AM AI', the first pop album fully composed with AI to hit the radio charts, and an award-winning VR series for Google. She released the world's first 'song token' on the blockchain, and has been interviewed by a handful of leading international magazines, including Glamour, and serious financial journals. Forbes reported her story in 2017, which you can read here: https://www.forbes.com/sites/danschawbel/2017/09/26/taryn-southern-how-this-youtube-star-used-ai-for-her-new-album/
She has collaborated with the Golden Globes and produced and hosted digital series, podcasts and campaigns for The Today Show, such as 'Self Help for Your Digital Soul'. Something i'm about to listen to right now after I finish writing this article, to further understand all about this interesting subject, and learn more as it's evidently a useful business tool going forward.
Look out for our future articles where we will be interviewing a range of AI industry insiders, across the sectors, and as always, keeping you in the loop and up to date with the latest goings on in the realm of finance.