The Huawei Ban
09/11/2020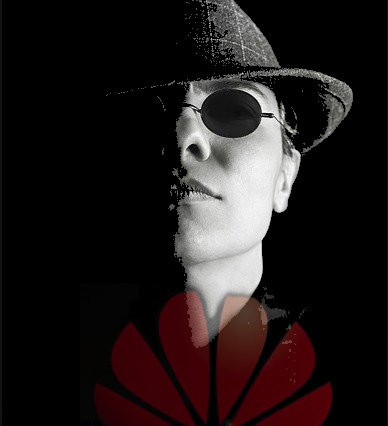 Huawei and many of the group's affiliates have been blacklisted by the US government to cut off Chinese access to US technology. US President Donald Trump accused Huawei of espionage and inappropriate proximity to the Chinese Communist Party. However, he wasn't the first to call "foul play".
Back in 2018, the Australian government said that the involvement of telecom equipment suppliers "who are likely to be subject to extrajudicial directions from a foreign government that conflict with Australian law" could mean the country's wireless carriers are unable "to adequately protect a 5G network from unauthorized access or interference."
They didn't mention Huawei by name, but Huawei knew exactly who they were talking about. "This is an extremely disappointing result for consumers," the Chinese company said on Twitter. "Huawei is a world leader in 5G."
Nonetheless, the technology group has now announced a number of new products that also contain technology from the USA – including notebook models, smartwatches and headphones.
Huawei is also no longer allowed to use the Android operating system with Google services in its new devices. The Chinese then switched to the open source version of Android and now provide an almost complete replacement for Google services with the Huawei Mobile Services they developed themselves.
To combat these losses, the company announced a Chinese app alliance in Dongguan to promote the marketing of applications from China abroad beyond the app stores of Apple and Google.
Despite the US embargo, technology from the USA is used in the new notebooks, for example a chip from AMD from California and a processor from the US chip giant Intel.
And, they will need to keep developing, as pressure from the US has convinced the British government to ban Huawei from its 5G network and will force telcos to replace all the company's existing infrastructure in a move that could cost up to 2 billion pounds ($3.6 billion).
However, Huawei still curries the favour of much of South America and Russia.
One of the many problems with Huawei is that many of their heads and staff are ex- Chinese Military and Secret Service members.
On that same note, a new book has just been published detailing the history of the Chinese Communist Party and their plan to reshape the world. Clive Hamilton (Australia) and Mareike Ohlberg (Germany) have co-written "Hidden Hand: Exposing How the Chinese Communist Party is Reshaping the World".
In this book they expose how Western financial companies, in order to effectively do business in China, must establish connections (guanxi) with Chinese families who control the biggest companies and dominate the CCP hierarchy. These Western financial companies are compelled to employ the sons, daughters, nieces, and nephews from these rich Chinese families to quickly make those connections.
The book refers to these hires as "princelings," who usually start off with an undergraduate degree from an Ivy League school before moving on to a hedge fund or bank in New York or London. Afterward, they get an MBA and finally join a Wall Street firm.
In the year 2016, JP Morgan paid a $264 million fine for violating the Foreign Corrupt Practices Act with this procedure.
Having their children employed at these major U.S. financial firms allowed CCP higher-ups to gather intelligence and exert influence at the heart of America's most powerful institutions.
Germany's largest bank — Deutsche Bank — used bribes and corrupt practices, such as giving lavish gifts to officials, to gain access to China.
Credit Suisse in Switzerland (also in trouble for lack of due diligence in another affair) maintained a spreadsheet that kept track of princeling hires and how much business they brought to the company, according to the authors. In 2018, they also paid a $77 million fine to the American authorities to avoid being prosecuted for bribery charges. They had hired over 100 sons, daughters, and friends of top Chinese government officials.
For those who are serious about investing, a small investment in their book may prove quite enlightening and helpful in understanding the hidden world of banking.
Sources include:
https://tech.newstatesman.com/
https://money.cnn.com/
https://www.taiwannews.com.tw/