A second life for used plastic bottles is a sustainable savvy investment solution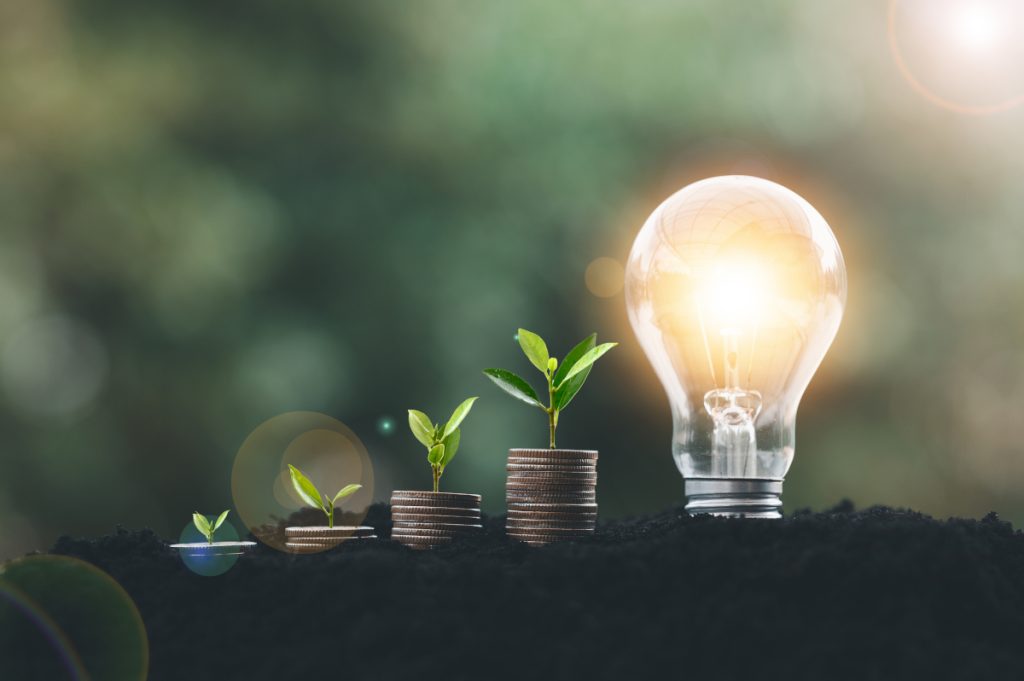 A second life for used plastic bottles in the form of fashion and furniture, is a sustainable savvy investment solution for some brands. Lets look at the those adopting this approach.
Fashion and Furniture
Italian furniture brand Kartell has a 'Kartell loves the planet manifesto', and uses the most innovative industrial techniques, which focus on environmental responsibility. Their company sustainability policy covers 11 of the 17 Sustainable Development Goals (SDGs) established by the United Nations as a "blueprint to achieve a better and more sustainable future for all".
A recycling collaboration between Kartell and illycaffè, for the Salone del Mobile 2023 during Milan Design Week, saw their Re-Chair, created by Antonio Citterio for Kartell, made from used coffee capsules.
Which merges the concept of Made In Italy and the recycling system of Iperespresso capsules, to achieve an Italian design object, available in two colour variants. A win win circular economy project and inspirational innovation.
Interestingly, Illy has been recognised for the 11th consecutive year as one of 'The 2023 World's Most Ethical Companies' by Ethisohere, a global leader in defining ethical business practices.
Revolutionary
Ferrero Rocher's famous packaging of their luxurious chocolate and hazelnut confectionery has now added recyclability to its ingredients, launching an important strategy around the 5R's (Reduce, Remove, Recycle, Renew, Reuse). They have removed over 6,500 tons of rigid plastics contained in the packaging of various products, and introduced 90% of recycled material into the packaging instead. As a result, eliminating 10,000 tons of virgin material from being produced.
Ford's car mats
650 million recycled bottles have become a handy recycled material for the automotive industry. Which, scarily when lined up in a row almost covers a distance equal to more than twice the earth's circumference!
Sleep on it! There's even a company called Cashlab who make duvets from recycled plastic, and as a company recycle 1,2 billion bottles per year.
Let's look at plastics
Scientists have been warning us since the 1970s about the dangers to our Earth, and back then no one took too much notice. However, now 50 years later with millions of plastic bags dumped in between, it's very important to consider the daily choices we make, and just as we look up the ingredients in our food, we should include the sofa we're sitting on.
Plastic pollution is a global problem. In case you hadn't realised, not all plastics are recyclable or have the ability to be reused and transformed into other objects, such as chairs.
Often furniture products labelled as recycled aren't environmentally friendly, they are made with newly produced plastics, rather than post-consumer use, actual 'recycled' plastic.
Recycled consumer plastic is made using the existing material that people put into their recycling bins. Post-consumer plastic waste (PCPW). Whereas, some furniture with a recycled label is actually commercial plastic which is just excess plastic leftover from the manufacture, so adding to the problem.
Plastic pollutes our water. Each year approx 8 million tonnes of plastic are dumped into the ocean, which remains there or ends up in the stomach of our precious aquatic wildlife. All these processes are harmful to the environment and the natural cycle of life. Plastic in the sea can take up to 500 years to biodegrade, depending on the material's structure, and according to scientific research by 2050 plastic will outweigh the number of fish living in the sea and eventually destroy our marine life.
When plastic does eventually break down into small particles called 'microplastics', they can be eaten by fish, and in turn, end up on our dinner plates as humans. Watch out for greenwashing and make informed decisions about what recycled furniture you buy, by asking questions.
The world's first plant manufacturing bottles from 100% recycled plastic is actually in Italy, initiated by company SIPA, specialists in the sustainability loop. Their aim is to reduce resin consumption, energy and CO2 emissions in defence of the environment, for future generations.
Three-Layer MDF with Recycled Material is another aspect of the recycling business and the objective of the Plaxil 8 plant. A revolutionary product created by the Fantoni Group in the Italian region of Friuli Venezia Giulia.
They say that due to request and demand, the wood and furniture sector is to be supplied with 50% of panels produced from recycled materials by 2030.
In the UK
Wood-based material manufacturer, Egger UK Ltd, has invested over £15 million into recycling operations at its site in Hexham. The investment reinforces the company's commitment to make More From Wood, by improving the quality of recycled wood used to make Egger's chipboard panels.
The new recycling plant will segregate, clean, and chip waste wood that would otherwise be burnt or sent to landfill. Recycled material maintains the carbon stored in the wood and benefits the environment.
Thanks to the new, state-of-the-art processing facilities and the high quality recycled material processed, Egger is able to increase the amount of recycled wood in each chipboard panel it produces.
Alex West, product manager at Egger UK, said, "Increasing our recycled content answers the demand from the interior design, furniture, and housebuilding industries for more environmentally conscious products. We are a major supplier to these industries, so it's important that we lead the way when it comes to sustainable product innovation."
In November 2023 Reuters reported that Polywood, a maker of recycled plastic outdoor furniture, is exploring options including a sale that could value the private equity-backed company at around $1 billion, people familiar with the matter said.
Polywood's furniture, recycled from milk jugs, shampoo and lotion bottles, and other containers, is sold through its website and marketplaces including Amazon, Target and Home Depot.
The company also collaborates with other brands to make sustainable furniture, including Country Living and Martha Stewart.
The global recycled plastic market size accounted for USD 44.94 billion in 2022, and it is expected to hit around USD 104.09 billion by 2032, poised to grow at a CAGR of 9.3% from 2023 to 2032.
Worldwide sales of plastic furniture are estimated at US$ 15.05 billion for 2023 and are forecasted to jump to US$ 26.7 billion by the end of 2033.
As reports show, demand for durable, lightweight, stylish plastic furniture is on the rise, so it makes sense to continue sewing the seed of recyclables and the idea of a second life for recyclable items. As we go forward with a further understanding of how to successfully align and be in sync with nature, so do innovations in furniture and futuristic product design.
The 4th World Conference on Waste Management 2023 is happening this month across the globe, country to country at various international institutions, to bring together global leaders, policymakers, industry experts, researchers and academics, to collaborate exchanging knowledge on international waste management practices that promote waste reduction, enabling a cleaner, healthier environment for future generations.
All packaging manufacturers and producers, as well as online market selling platforms and individual sellers now need to buy annual licenses to distribute their packaging within the EU to take responsibility for the contribution they make towards waste. The license fee amounts are calculated by the volume used in kilos, which has to be stipulated, along with acknowledgment of what criteria the products fall into, eg paper, plastic, wood, etc. And the fee pays for waste management companies to dispose of the end products by the end users, who throw their packaging in their bins.
Rubbish isn't the end therefore but also the beginning, and a lucrative business to be involved with very much on everyone's agenda. Not only eco friendly, promoting sustainability, but moving forward, a stable investment with guaranteed returns.
Nicola Ferlei-Brown