Playing Both Sides
08/07/2020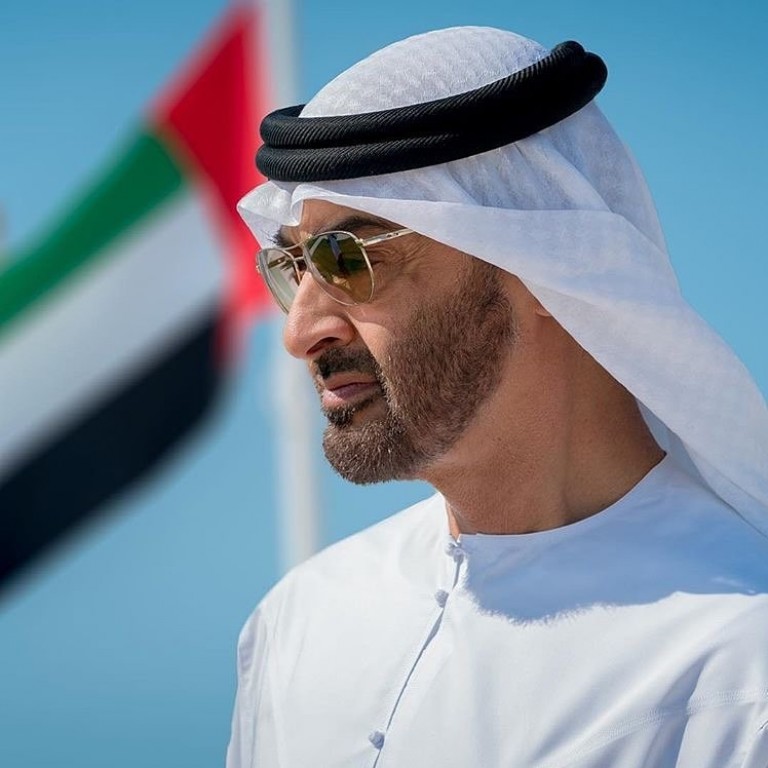 It isn't George Nader who should be in the news – it should be Prince Sheikh Mohammed bin Zayed al-Nahyan.
Back in December 3, 2019, a California CEO and Seven Others were charged in multi-milliondollar conduit campaign contribution case. (Original document)
The names listed in the indictment included Ahmad Khawaja of Los Angeles, and George Nader.
Back in the 1980's, George had helped to free American hostages in Lebanon after the Iran–Contra affair; he also worked with Estée Lauder heir Ronald Lauder to promote peace in Israel; he was editor of Middle East Insight until it closed in 2002, and since 2003, he had been a "shadow diplomat" for U.S. politicians who wanted connections to Middle Eastern officials – mostly without any payment involved, at least on their side. So, when he became an "informal" advisor to the Trump campaign, he sounded like a very good choice.
And, probably no one knew that George had also served six months in jail after a 1991 guilty plea in Virginia to transporting child pornography; in the year 2000, he held 14 year old boy hostage in his Washington DC residence, and in 2003, he was in the Prague Municipal Court in the Czech Republic on sexual abuse charges, where he served a year in jail before being expelled from the country.
The chief Trump fundraiser for the 2016 campaign was Elliott Broidy. Broidy was also the former finance chairman for the Republican National Committee. He received a wire from Nader in April 2017 for $2.5 million from Nader's company in the UAE. The funds were first routed to a Canadian investment firm known as Xiemen Investments Limited, and then transferred to an account owned by Broidy in California. Source
That money most likely came from United Arab Emirates' crown prince Sheikh Mohammed bin Zayed al-Nahyan. This is a pretty fair bet, because the FBI has determined that several meetings took place between Nader and the Trump administration change the US policy on the Middle East, favoring the Emiratis over Qatar.
However, campaign-finance records also made clear that Hillary Clinton's 2016 campaign was also a recipient of approximately $1 million.
NBC news has confirmed: "The indictment doesn't name the specific campaign but includes text messages from Nader to an official from the foreign country saying, "Had a terrific meeting with my Big Sister H. You will be most delighted." In addition, the timing of the events and fundraisers matches Clinton campaign events.
Therefore, it wasn't Russian influence into the presidential campaign of 2016, it was Middle Eastern by way of United Arab Emirates' crown prince Sheikh Mohammed bin Zayed al-Nahyan – who donated a total of $3.5 million to both presidential candidates.
Prince Sheikh Mohammed bin Zayed al-Nahyan is not only the Crown Prince of the Emirate of Abu Dhabi: He is also Deputy Supreme Commander of the United Arab Emirates Armed Forces, the driving force behind the UAE's interventionist foreign policy AND is a leader of a campaign against pro-democracy movements in the Arab World.
Foreign interest into American affairs isn't interested in American affairs – they are interested in their own affairs.
addendum:
In a fascinating twist of fate, it was the Muller investigation in 2018 and the subsequent arrest of Nader that actually prevented any Russian involvement in the 2016 campaign. Nader's first meeting with Kirill Dmitriev, head of Russia's $10 billion Russian Direct Investment Fund, occurred in January, 2017, but it proved a failure as Kirill was not impressed with Blackwater founder Erik Prince.
The Russian Direct Investment Fund is Russia's sovereign wealth fund established in 2011 by the Russian government to make investments in leading companies of high-growth sectors within the Russian economy.