The "Most Wanted" Stolen Works of Art
06/29/2020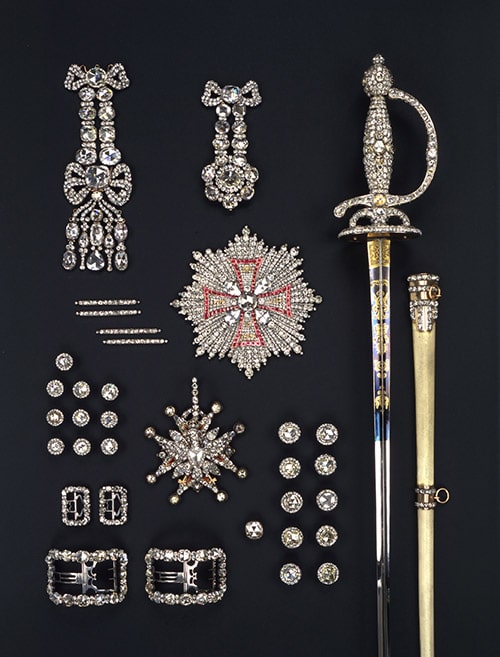 Inspired by Interpol's recent list of valuable stolen items,
we offer here our Top Eleven Most Important Heists.
1. Isabella Stewart Gardner Museum Theft
In 1990, thieves ran off with 13 precious artworks from the Isabella Stewart Gardner Museum in Boston, Massachusetts. Two robbers dressed to impersonate police officers carried out this infamous heist, considered to be the biggest unsolved art theft in world history.

The museum is currently offering the largest reward ever offered by a private institution — $10 million for information leading to the art's recovery.
And, in case you're worried that the FBI won't keep their promise to not prosecute the"finder", there is also a pro-bono intermediary between the possessors and the museum. He will happily exchange the reward and artwork through the attorney's escrow.

Among those pieces stolen is this original by Rembrandt. It changed hands several times before ending up in this collection, in the year 1898.
https://www.gardnermuseum.org/organization/theft
2. James Bond's Stolen Aston Martin DB5
No car is complete without oil jets, machine gun mounts, and an array of other gizmos. Still, all those anti-theft gadgets were foiled in 1997 when criminals dragged the classic car away from a Boca Raton, Florida, hangar.
There were only two made to share the screen with Sean Connery in Goldfinger. The victim had paid $250,000 for the movie-making coupé in 1986, but the car could possibly get $12 million today.
Rumor has it that some rich Arab in Kuwait is having a great time with it.
3. Giovanni Bellini's Stolen Madonna and Child
The church, Madonna dell'Orto in Venice is not very good about holding on to their art. This painting was stolen for the third time on March 1, 1993.
It is especially an important painting because it is a tempera example predating Bellini's change to oil paint.
4. Dresden Green Vault Museum Theft
In November, 2019, potentially four thieves (including two incredibly petite – children?) first created a power outage, then cut through iron bars to gain access to the "Jewel Room". The thieves removed three 18th-century jewelry sets consisting of 37 parts each, including diamonds, rubies, emeralds, sapphires, as well as the Dresden White Diamond, worth €9–10 million.
According to the director of Dresden, Germany's State Art Collections, Marion Ackermann, the stolen items are "priceless." So priceless that they were not insured. According Saxony's finance minister, the lack of insurance is standard practice because the premiums tend to exceed the cost of repairing any potential damages.
Certainly, there were some women involved here, as some of them went to the trouble of putting the bars back in place. In fact, could it be that the bars were cut a few days before the robbery? How often were the bars subjected to close inspection? Two young boys in a family could be easily taught what was needed – perhaps after visiting the museum, with the mother pointing out what was necessary to know.
The thieves escaped to a waiting Audi A6 – which was later found burned in an underground car park in Kötzschenbroder Straße.
5. A 220 pound Gold Coin
In the middle of the night of March 27, 2017, burglars used a ladder to climb through a window from elevated railroad tracks outside the Bode Museum, famous for its collections of statues, coins, medals and Byzantine art. They then forced open the window and shattered the bulletproof case surrounding the coin. Apparently not too physically fit, they needed a wheelbarrow to get the 100 kilo, high purity gold coin to a nearby car.
Four members from a local gang were caught and jailed, (one of whom had been recently hired as a guard at the museum), but the coin has not been recovered. It is presumed to be cut up and reused.
Next are a few items recently (June 2020) listed on Interpol (International Criminal Police) Organisation database of "Most Wanted Works of Art".
6. A painting by Adriana Johanna Haanen stolen in Vilnius.
Stolen last March 8, 2020 from a private residence in Vilnius, the capital of Lithuania.
7. A Roman coin stolen from a Paris museum
Interpol is looking this Roman coin stolen on New Year's Eve, 2019, in a museum in Paris. The coin measures 3.9 cm x 3.4 cm.
8. Sacred Icon Stolen in Athens & Epirus
A sacred icon stolen from a church in Athens on August 30, 2019. (30×25 cm)
There are actually hundreds of icons stolen from the churches and monasteries of Epirus between 2000 and 2010. The vast majority of the area's unique treasures have ended up abroad and are gradually being sold at various auctions, with average prices of €10-12 million each.
Epiruspost uploaded the article on April 22, 2020.
9. The jug stolen in Vienna
In the list compiled by Interpol, there is a jug made by Ludwig Lobmeyr: it was stolen in an auction room in Vienna between 14 and 16 December 2019.
Ludwig Lobmeyr belonged to an Austrian family who produced glass objects and to which he made his contribution by creating an innovative and highly sought after service of crystal glasses and objects now considered pieces of art.
10. A painting by Vincent van Gogh
Stolen in the night between 29 and 30 March last in a museum in The Hague. Taking advantage of the lockdown, thieves entered the Singer Laren Museum and took possession of an important painted picture: it is the Garden of the rectory of Neunen in spring, an oil painting created with the marouflage technique dating back to 1884, the period in which the the Dutch artist was with his parents in the town of Nuenen, where his father was a Protestant minister of the church portrayed in the background. (25cm x 27cm)
11. "Charing Cross Bridge, London" (1901) by Claude Monet. 
This was one of seven masterpieces taken in 2012.
Seven famous paintings were stolen from the Kunsthal Museum in Rotterdam, Netherlands, in 2012, including two Claude Monet works, "Charing Cross Bridge, London" and "Waterloo Bridge."
The other paintings, in oil and watercolor, were Picasso's "Harlequin Head," Henri Matisse's "Reading Girl in White and Yellow," Lucian Freud's "Woman with Eyes Closed," Paul Gauguin's "Femme devant une fenêtre ouverte, dite la Fiancee" and Meyer de Haan's "Autoportrait."
Several people were convicted in connection with the theft but the paintings have not been found.
Thanks to: https://www.corriere.it/  and many other sources.