Mission Clean Network
09/29/2020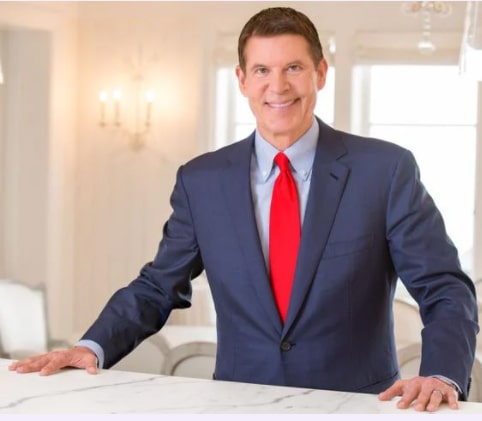 Without the public having noticed him, a close confidante of the American president has been moving through Germany's executive floors for days. Over the past three days he had confidential talks with Siemens boss Joe Kaeser, Telekom boss Tim Höttges and the Daimler governor in Berlin, Eckart von Klaeden. Yesterday evening he looked for and found proximity to BMW boss Oliver Zipse at the dinner table of Deutsche Bank supervisory board chairman Paul Achleitner.
The Trump emissary's name: Keith Krach. His position: Secretary of State in the US State Department. His mission: to clean the German communication networks of Chinese components.
The "Mission Clean Network" is the most ambitious of all Donald Trump's economic projects. Keith Krach, like Trump, is a billionaire and self-made man who joined the government on January 18, 2019. He silently collected the commitments from countries like Canada, Singapore and Great Britain. They undertake to never see their previous Chinese partners again.
Keith Krach also visited our podcast studio on Saturday in order to increase the pressure on those responsible in politics and business through targeted elite communication:
The Chinese Communist Party has no respect for human life. It is contrary to everything. Ultimately, it boils down to Article 1 of the German Basic Law. Human dignity is inviolable. All eyes are now on Germany.
Huawei in front
Market shares of providers in terms of sales with network technology worldwide in 2019, in percent
Looking at the Chinese technology company Huawei, he says:
It's about who you trust. Trust a company that is from a country where there is a law requiring any Chinese company to surrender intellectual property and private data to the Chinese Communist Party or the People's Liberation Army upon request.
What we are seeing is a real and urgent threat to democracies worldwide from a Big Brother surveillance state. And Huawei is the backbone of this surveillance state.
Huawei technology is used in the Xinjiang re-education camps, where the worst human rights abuses are committed: sterilization, abortion, torture, psychiatric drug treatment and forced labor.
Conclusion: This man speaks plain language like his boss. You don't have to like what he says, but it should be heard.
Further, I also spoke to John B. Emerson about China. The Democrat was Barack Obama's ambassador in Berlin from 2013 to 2017 and is now chairman of the American Council on Germany. This trade association represents the interests of transatlantic companies.
What he has to say sounds more conciliatory in tone, but solid in substance. The Democrats also want a change of course in China policy.
"I think it would be a mistake for Germany to go its own way with China and not join the United States."
"All American intelligence actors say that the Chinese state and Huawei are dangerous and have installed some kind of back door for surveillance. I know the Germans: They are very concerned about their privacy. And then I can only say: take care. If you let Huawei on the Internet and thus in your house."
A survey on whether Germans would involve Huawei in the expansion of 5G or not as revealed that 35% of Germans said "yes", whereas 47% stated "no". 18% were undecided.
Gabor Steingart