Luxury is resilient
06/13/2023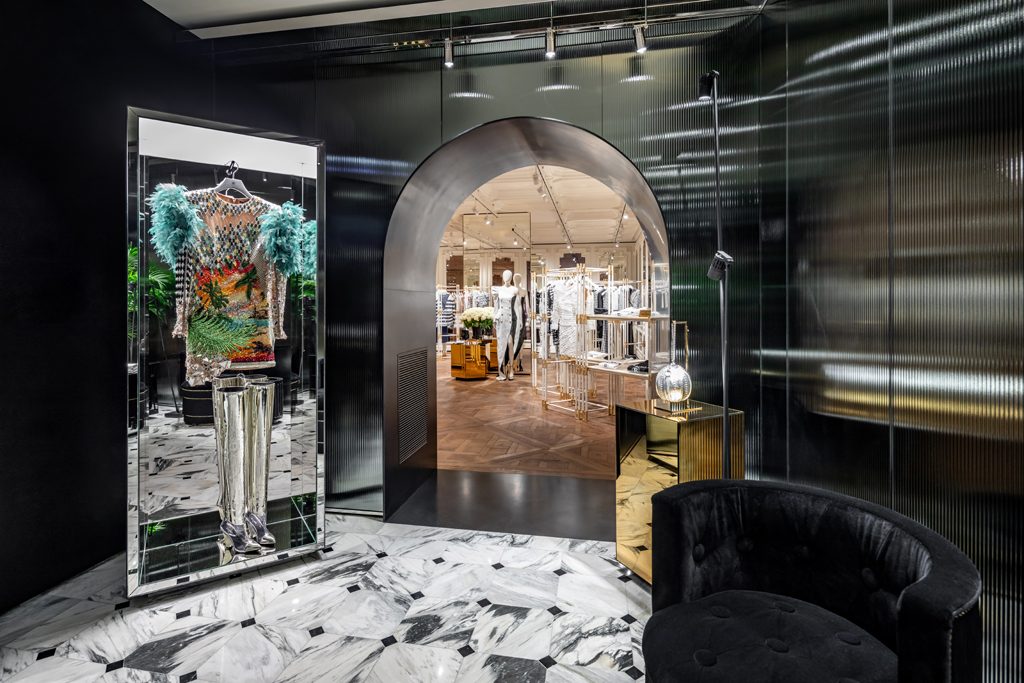 Luxury Goods 2023
Luxury is resilient and new realms of luxury are constantly being added to the lux list, an always evolving and growing industry.
US luxury goods market
According to a recent study, the US luxury goods market is set to bring in sales totaling $116.6 billion in 2023. This marks a 6.7% annual increase, which is half the growth rate of the previous year.
Online luxury sales will continue to outpace most other channels across all industries. Even the luxury car category will see online sales growth.
Family run French luxury giants, LVMH Louis Vuitton – Moet Hennessy Group, just became the first European company to hit a $500 billion market value. And 74 year old Bernard Arnault, was recently declared the world's richest man with a net worth estimated by Forbes magazine to be $180 billion. Ahead of Tesla boss Elon Musk.
The Arnault family owns LVMH, the world's leading luxury products group, which owns 75 major brands across fashion, leather, alcohol, perfumes and cosmetics, including Tiffany & Co., Christian Dior, Fendi, Givenchy, Marc Jacobs, Stella McCartney, Loewe, Sephora, Princess Yachts, TAG Heuer, and Bulgari.
Their French rival Hermes also reported a 17% increase in revenue in the first quarter.
LVMH is the only European name among the top 10 companies in the world by market value, a list which stars US tech groups led by Apple. LVMH is at number 10, ahead of Visa and just behind Tesla.
All of these luxury groups have benefited from the improving economic outlook in China, the world's second-largest , which expanded by 4.5 percent in the first quarter of 2023, marking the highest growth since the first quarter of last year. Plus the luxury sector's biggest growth market, as well as the strengthening euro. So, there's a lot of opportunities for investments.
The luxury market's consumer base will expand from some 400 million people in 2022 to 500 million by 2030. The share of top customers has been expanding.
Even during the cost of living crisis, the demand for luxury remains active, and of course luxury means different things to different people with different budgets.
In May 2023, Prince Albert of Monaco welcomed academics and leading industry commentators to the Financial Times Business of Luxury Summit. Attendees from around the world to Monte Carlo for an annual gathering of luxury leaders and experts, chaired by the FT's fashion editor Lauren Indvik, and now in its 19th year.
Luxury Travel
Flying taxis, private expeditions and "augmented-reality" vacations: how concepts of luxury are evolving in the travel industry in response to the pandemic, the climate crisis and concerns about overtourism.
Industries of interest discussed by the panel included: The New Face of Watches. A younger generation is taking the reins at storied watchmaking brands, and adapting them for a new generation of collectors.
JP Morgan also recently reported a rise in Swiss watch exports, which were up 12% year-over-year in February 2023.
Luxury perfume is a fast growing finance category
Fashion brands including Valentino, Hermes and Balmain have expanded into the beauty category in the past two years, along with a host of influencers and celebrities. Luxury brands are launching exclusive products, in the fast-growing fragrance category, for high end clients.
With a steady outlook, deal-making is back on the agenda for luxury conglomerates, private equity investors and venture capitalists.
Along with all of the aforementioned, Electrification, cars, and macro environments, such as Web 3 era and virtual reality will be hot markets all to look out for.