Lufthansa – Reflection of the Times
09/17/2020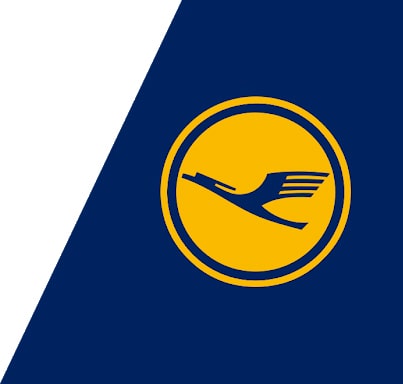 The uncomfortable message these days is, not all companies will be able to survive this pandemic unscathed. The conditions for success and failure have shifted brutally. The employees of Lufthansa know what is meant here.
Lufthansa boss Carsten Spohr prepared the workforce in an internal discussion format called "Frankly Put" that the new normal would be three sizes smaller than the previous standard. He questioned whether the crane (the Lufthansa logo) could ever reach the sales of 2017 to 2019 again.
An analysis by the European air traffic control "Eurocontrol" assumes that the original estimate of 30% fewer flights in October 2020 has worsened to 57% fewer flights. Eurocontrol boss Eamonn Brennan says:
We're moving backwards now. This is worrying for the entire industry.
On the Lufthansa dashboard, which records the bookings for the current year, only ten percent of the tickets compared to the previous year can be seen. The hope of the board that 50 percent of the capacities could be restored by the end of the year has vanished into thin air.
Lufthansa: key figures of the crisis
Corona hits the crane hard
The federal government is currently issuing travel warnings for 160 countries around the world, and since yesterday Vienna has also been on the index of unhealthy places to avoid. But balcony is not a destination for Lufthansa.
Managers like Allianz boss Oliver Bäte or top economists like Ifo President Clemens Fuest expect business travel to shift from business class to fiber optic lines in the post-Corona period. Fuest writes in his new book "How we save our economy: The way out of the Corona crisis":
It is entirely possible that some changes in behavior during the Corona crisis will have long-term effects. For example, airlines expect the number of business travelers' flights to remain low over the long term. The tendency to replace physical meetings with long journeys with video conferences could at least partially persist.
Nothing for weak nerves
Development of the Lufthansa share price over the past two months
The workforce anticipates the worst. The first letters of termination should leave the headquarters shortly. 28,000 jobs for the 135,000 group employees are available, around 6,000 more than originally expected.
It is as if Germany's proud and still profitable airline were flying through a dangerous smoke screen. Thousands of safe biographies are currently switching from autopilot to instrument flight. Lufthansa is the victim and at the same time the reflection of a crazy time.
Gabor Steingart