It's Not About Pharmaceuticals
04/29/2020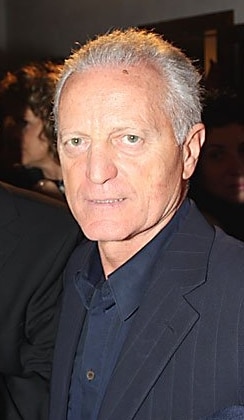 "Santo Versace has invested in pharmaceuticals, acquiring 20% of the Krymi and Pharmakrymi Pharmaceutical Laboratories"
Let's take a closer look at this.
The Crimi family are for 3 generations pharmacists, beginning in their hometown of Messina, Sicily with their pharmacy in the neighborhood of Gravitelli.
From here, Dr. Vincenzo Crimi began their national climb.
The group Farmacrimi was begun in 1985 by Vincenzo. He focused attention mainly in Rome, the capital city where his brother, Rocco, lives. He later expanded to Milan. In the year 2017 the group achieved a turnover of around €110 million, with an EBITDA of around €12 million.
Vincenzo's brother, Rocco Crimi, is also pharmacist, but chose instead a career in politics, aligning with Forza Italia, where he worked his way up the ranks, at one point the treasurer of the Silvio Berlusconi movement. After 24 years in the Parliament, in the year 2018, he retired.
Follow the Bouncing Ball …
29 November 2018, Farmacie Italiane, a company in which Terzo Fondo F2i has a 61.2% controlling stake, completed the purchase from Vincenzo of 100% of the share capital of Gruppo Farmacrimi (that owns 12 pharmacies and 14 parapharmacies). Another site states that Rocco acquired it through F2i.
37.5% of Farmacie Italiane is held by Farmacrimi S.r.l., a company entirely owned by Vincenzo (Medeopart 5 S.r.l. holds the other 1.3%).
So, F2i buys 100% of Vincenzo's business. The F2i and Vincenzo own Farmacie Italiane.
Or, it's Rocco and Vincenzo who own it. This move takes advantage of the liberalisation of markets introduced by the law of 4 August 2017, n. 124, when Rocco was still in Parliament.
Well-educated and culturally astute, Rocco created the group Pharmakrymi, "krymi" being the Greek version of the family name.
From Pharmakrymi, he created Pulker (from the ancient Roman "Pulcher" family of consuls, active during the Punic wars), a network of retail pharmacies and parapharmacies located mainly in Rome and Milan. Total revenues from the year 2018 equaled €11,272,703.00, with an EBITDA margin of + 7.00%.
The operation will be the first of a series in the sector for F2i, which aims to establish a 500 million euro pole for pharmacies.
This is what Santo is buying into.
Innexto Sicav Sif
controls 15,16% of

Rocco Cimi, founder
controls 75.86% of

Rocco Crimi's wife, Man. Dir.
Maria Ester Marinaro
controls 8.98% of
Laboratory Pharmaceutical Krymi Spa
(R & D: cosmetics, med. devices, food supplements.)
This entity owns
Pharmakrymi, a company set up to create a network of pharmacies and drugstores called Pulker or similar:
Pulker Farma
15 para-pharmacies (12 Rome, 2 Milan, 1 Florence)1 pharmacy, in Rome.
Rocco, with his wife, controls approximately 85% of Kryma.
In 2019, Pharmakrymi, as an SME, issued minibonds valued at €2 million, which will pay 5.5% when they expire in 2024.
Year 2020: The group has chosen Santo Versace to buy in at 20% ownership, through an increase in share capital and a purchase of shares.
Rocco gives up 20% control to Versace, Rocco still retains majority control.
The entry of Santo Versace will have a strategic role for the new initiatives that the companies will launch, and aims to enhance the international development.
This isn't business – this is art.
Sources:
f2isgr.it
f2isgr.it
primapress.it
mark-up.it
startmag.it
Photo of Santo Versace courtesy of Wikipedia.
Rocco and Maria's photo courtesy of https://www.rifday.it/wp-content/uploads/2019/06/RIF-03.pdf