Is British Petroleum Moving to Wind Energy?
09/11/2020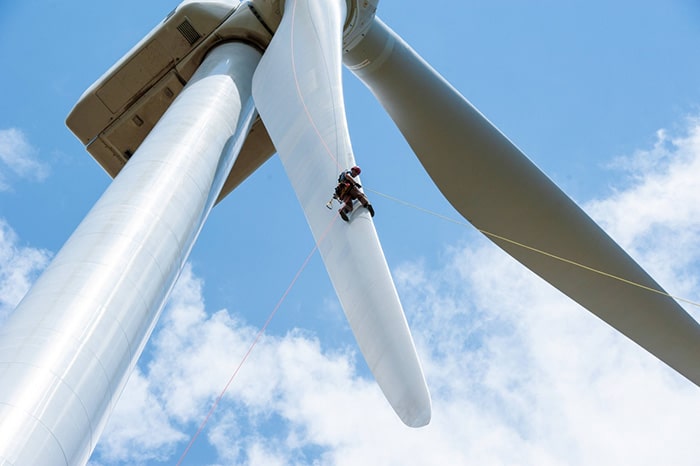 Wind energy use in the East Coast of the United States is virtually zero. That may all change within the next few years however, as BP is joining forces with Equinor to power Boston and New York City with this renewable source of energy.
Equinor (OSE: EQNR, NYSE: EQNR) has entered into an agreement with BP (British Petroleum, LSE: BP, NYSE: BP) to sell 50% of its non-operated interests in the Empire Wind and Beacon Wind assets on the US east coast for a total before adjustments of USD 1.1 billion.
Empire Wind is located south of Long Island, whereas Beacon Wind is located 20 miles south of Nantucket. The Empire Wind site extends 15-30 miles southeast of Long Island, spans 80,000 acres, and covers water depths between 65 and 131 feet. Their lease area could have the capacity to produce up to 2,000 megawatts of electricity, enough to power more than 1 million homes.
Beacon Wind will provide reliable, renewable power to over a million households in the Boston area.
Through this transaction, the two companies can also establish a strategic partnership for further growth with offshore wind in the US.
Wind turns the propeller-like blades of a turbine around a rotor, which spins a generator, which creates electricity. Equinox prefers the horizontal-axis wind turbine, which are are what many people picture when thinking of wind turbines.
Most commonly, they have three blades and operate "upwind," with the turbine pivoting at the top of the tower so the blades face into the wind.
Offshore wind turbines tend to be massive, with blades averaging over 190 feet long, and turbine towers average 295 feet tall—about the height of the Statue of Liberty. They do not have the same transportation challenges of land-based wind installations, as the large components can be transported on ships instead of on roads. These turbines are able to capture powerful ocean winds and generate vast amounts of energy.
Local Energy for Local Jobs
Most of the components of wind turbines installed in the United States are manufactured here. There are more than 500 wind-related manufacturing facilities located across 43 states, and the U.S. wind industry currently employs more than 114,000 people.
The United States' wind power capacity was 105.591 megawatts at the end of 2019, making it the largest renewable energy source in the United States. That's enough electricity to offset the consumption of 29.5 million average American homes.
Wind energy provides more than 10% of total electricity generation in 14 states, and more than 30% in Kansas, Iowa, and Oklahoma.
In terms of ESG, wind energy may be where investing could be headed in these coming years.
Featured image and some data from https://www.energy.gov/