International Art Fairs in London and the US for 2023
01/31/2023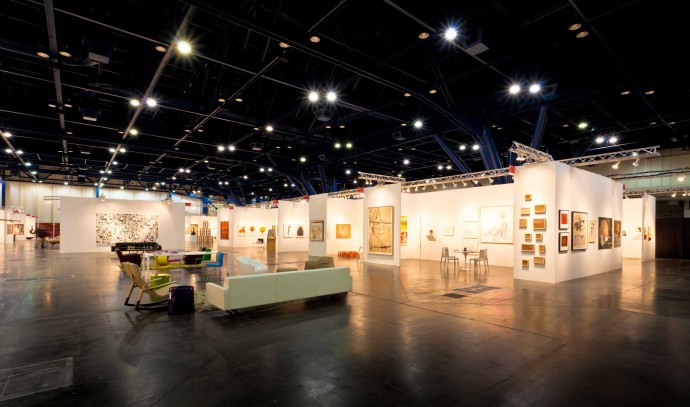 Looking out for the best art fairs this year? Read on for your cultural calendar at the following hot spots and major retrospectives taking place.
The Other Art Fair
With three editions in 2023, taking place in March, July and October, in locations including London, LA, Dallas and New York, the Other Art Fair is renowned for its unexpected take on the traditional art fair experience.
Presented by Saatchi Art, it offers Londoners the chance to buy artwork directly
from over 150 incredible emerging talents.
https://www.theotherartfair.com
The Affordable Art Fair
The Affordable Art Fair returns to London for three events this year, showcasing the best in contemporary art from over 100 leading galleries from around the world, including London, Hong Kong, New York and Barcelona.
Invest in some new pieces, with artworks for sale ranging from £50 to £7,500. And in New York in the Spring from March 2nd – 26th 2023, the Affordable Art Fair NYC returns to the Metropolitan Pavilion, showcasing original contemporary artworks ranging between $100 to $12,000.
9-12 March 2023, Battersea Park; 11-14 May 2023, Hampstead Heath; 19-22 October 2023, Battersea Park
London Art Week (LAW)
London Art Week (LAW), featuring London's most notable galleries and three leading auction houses, returns on Friday 30 June to Friday 7 July 2023. A hybrid event, it will be both digital & live, including exhibitions, editorials, interviews and articles. Stay tuned!
London Art Fair
London Art Fair is a platform for discovery, connecting the best galleries from around the world with both seasoned and aspiring collectors.
Each year London Art Fair welcomes over 100 leading galleries. Be there or be square.
17 – 21 January 2024
Business Design Centre, Islington
https://www.londonartfair.co.uk
London Design Festival
6–24 September
September: London Design Festival
London Design Festival was launched by Sir John Sorrell CBE and Ben Evans CBE in 2003.
After celebrating its 20th anniversary in 2022, the London Design Festival 2023 shall be raising a glass to its 21st anniversary, and celebrating how it has played a key role in the growth of the design industry.
"London and Design go hand in hand. It is part of our story. London Design Festival is a platform for hundreds of design stories to be told. Each of them talks to an expanding audience hungry for design ideas and enjoying the quality and diversity of what's on offer. It all confirms London's status as the global centre of design" says Ben Evans CBE, the Director and co-founder of the London Design Festival.
We're looking forward!
https://www.londondesignfestival.com
Frieze
Frieze London and Frieze Masters, are set to take over Regent's Park again this October, alongside Frieze Sculpture. You know it's going to be good.
11-15 October 2023, Regent's Park
PAD London
October 10 – 15, 2023
The only fair in the UK exclusively dedicated to 20 th-century and contemporary Design. In their own words "PAD fairs epitomize how artistic genres across time and periods interact to reveal astonishing combinations and create the most individual and striking interiors".
https://www.padesignart.com/en/london/
THE US
Frieze Los Angeles 2023
February 15 – 19, 2023
Taking place for the first time at Santa Monica Airport, The special focus of this years Frieze Los Angeles is to celebrate and showcasing the many communities which make up LA's dynamic art landscape.
The fair expands to feature more than 120 galleries, from 22 countries, including new specialists in 20th-century art. There will be a special area for Galleries: Emerging Spaces to 20th-Century Specialists.
LA Art Show
February 15-19, 2023
LA rises as the world-class destination for art, LA Art Show
International collectors, artists, curators, museums and non-profits connect with audiences in Los Angeles. The LA Art Show also donates 50,000 square feet of exhibition space to participating organizations each year as our civic engagement. This year there will be a pavilion dedicated to European galleries.
Artexpo New York
Artexpo New York is the world's largest fine art trade show held at Pier 36, presenting stunning original artworks from over 400 premier galleries and emerging artists from around the world.
March 30 – April 2, 2023, Pier 36 NYC
Art Market San Francisco
Art Market San Francisco, the Bay Area's longest running art fair, returns to Fort Mason's Festival Pavilion in April 2023 with 85 top galleries from around the world.
April 20 – 23, 2023
Design Miami/Basel (Basel, Switzerland)
Design Miami/ Basel is a subset of Art Basel, and an art lover's dream, including high end art across the board, from ceramics, glass, furniture, and jewellery, to objets d'art and lighting.
June 13 – 18, 2023
Art Santa Fe 2023
Santa Fe hosts emerging artists, fine art photographers and designers, local, national, and international, for this fabulous 3 day event.
July 14 – 16, 2023
Seattle Art Fair
A one-of-a-kind showcase for the arts and in its seventh edition, the Seattle Art
Fair focuses on modern and contemporary art, specialising in the vibrant arts community of the Pacific Northwest. And Seattle in the summer is so beautiful, as you admire the waterfront with a glass of something sparkling.
July 27 – 30, 2023
Superfine Art Fair NY
With editions in San Francisco, Seattle, Savannah, Miami, Washington DC, this is a hot art date to look out for and add to the calendar.
September 14-17
https://www.superfine.world/visit-the-fair
Art San Diego
Art San Diego is a boutique art fair that presents 60 leading international galleries and emerging artists, immersive experiences, and curated artist talks. All taking place at intimate gallery-style venue located along the beautiful waterfront setting of San Diego Bay.
November 3-5 2023