How NFTs are changing the History of Art
07/16/2021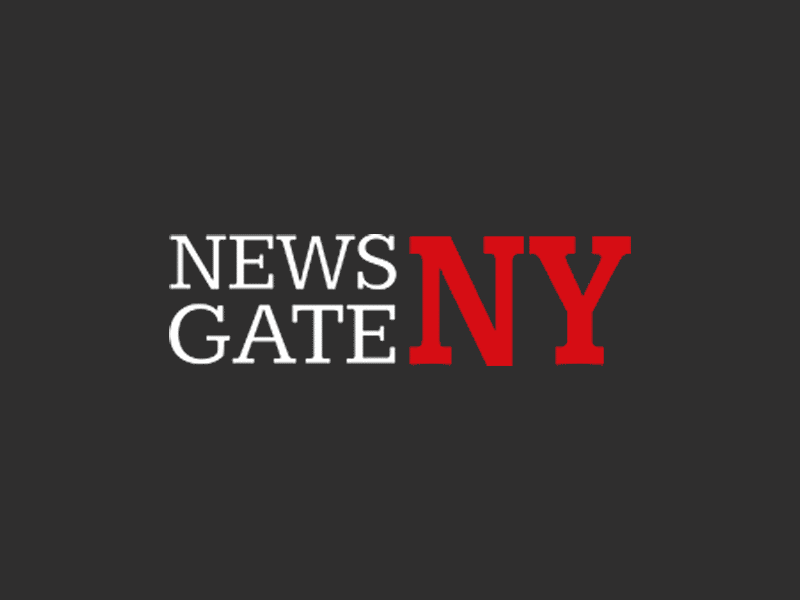 Since NFTs – Non-Fungible Tokens – came on the scene, they have redefined art. The largest groundbreaking development for the art industry of the last 100 years, it is a digitally owned piece of art that represents real-world objects like images, music, in-game items and videos. Held in the blockchain, it cannot be copied or deleted and, one could argue, offers a safer alternative to storing art in a vault as well as introducing a new way to buy and sell it.
A few days ago, Sotheby's unveiled a replica of its London H.Q. in the blockchain world Decentraland. A Sotheby's first, it even has an avatar of commissionaire Hans Lomulder who welcomes visitors to the virtual gallery. Created in 2015, Decentraland is a virtual reality blockchain platform where users create avatars to interact with one another, purchase goods and services, and create art.
Sotheby's are embracing this new digital art realm. On redefining digital ownership and scarcity, Sotheby's recently said: "For an asset to be non-fungible, it requires some form of scarcity or uniqueness. This has never been possible online in a sustainable, scalable way 一 until NFTs. Scarcity is notoriously difficult online. Content flows too freely; it is too easily copied, replicated, shared, and distributed. This is something we can recognise first hand. It is remarkably simple to distribute content 一 including artwork 一 online, creating an abundance of media that exposes us to digital art but hinders us from attaching value to it."
Art, but not as we know it
For art galleries suffering the aftermath of a global lockdown, NFTs have created profit raised out of nowhere that has helped recover some of the losses. Like a rabbit pulled out of a hat. The Uffizi have recently sold famous art assets on the wall uploaded in the form of a digital facsimile, such as Michelangelo's Doni Tondo, for a hefty sum of $170,000. The work was purchased by an Italian lady as a birthday gift for her art collector husband, as reported by Italian newspaper Corriere della Sera.
For the NFT sale, the Uffizi is working with Cinello, an Italy based company who create solutions for the digital sale of masterpieces, known as DAW (Digital Art Work). Each DAW is designed in the exact same proportions as the original work and encrypted so it's impossible to duplicate. It is also accompanied by its NFT token and a certificate awarded by the gallery to certify its authenticity. Inspired by such a lucrative, and financially necessary move, the Uffizi is hoping to sell even more masterpieces as NFTs, including Botticelli's The Birth of Venus.
Imagine the lucrative NFT profits for art galleries around the world, including the Louvre, MOMA and The Vatican Museums. If it means raising funds to save the livelihood of art galleries and associated staff, surely it's a good thing. Of course, what's being sold on the NFT market is not the artwork itself, but a digital version of it, with the buyer's name inscribed upon it. Is it a hot art trend or a short-lived fad? It seems to have a mixed audience.
The Guardian's resident Technology expert and reporter says NFTs are "One of the signature fads of this deeply odd late-pandemic moment…an infinite zero, and a perfect representation of the meaningless churn so much of our economy is based on." He says: "NFTs, as the ultimate in artificial scarcity, solve a non-problem, an issue nobody actually had."
A growing market
Artists and musicians alike are selling their creations as NFTs. Grimes, 3Lau, Jacques Greene, Tory Lanez and Kings of Leon are just some of the musicians in on the action. The latter released their album When You See Yourself as an NFT, and American DJ 3Lau recently accumulated $11.3 million from an NFT auction. A staggering $174 million has been spent on NFTs since November 2017 and rising.
Sotheby's Auctions
Sotheby's First NFT Sale with Digital Creator Pak raised $17 Million in April 2021. The sale was divided into three categories: open editions, auctions, and reserved pieces. A historical sale in its own right, it opens a world of opportunity. Two pieces went for auction on Nifty Gateway from 12 to 14 April 12 to April 14: 'The Switch' and 'The Pixel.' 'The Switch' sold at auction for $1,444,444. 'The Pixel' sold at auction for $1,355,555.
The Switch was a unique, "one of one" NFT that demonstrates the evolution of artwork in the digital realm. The Switch is developed to be used with a public call by its owner, meaning its owner can decide to initiate an action that will change something about the artwork.
Sotheby's recent 'Natively Digital' NFT sale made $17.1 Million, with more than half the total racked up in the final minutes. Interestingly, 25 of the 28 lots on offer were sold in a frenzy, in the last 15 seconds of the auction, and around 70 percent of buyers were new to the auction house.
The Natively Digital NFT auction took place online between June 3 -10 2021 at sothebys.com, in collaboration with Robert Alice. Robert Alice is a London based artist and pioneer in the crypto art and NFT space, best known for the landmark work, Portraits of a Mind (2019). A global art project to decentralise Bitcoin's codebase into 40 fragments, the project is currently globally decentralised to 15 cities on 4 continents, from San Francisco to Tokyo, including a number of institutional collections to be announced later this year.
The Sotheby's landmark auctions have provided an opportunity for artists, collectors and curators to focus on the emerging ideas and aesthetics contained within these works. The importance of the curator has risen to the forefront as we have seen the growth of the NFT space.
Natively Digital also featured the first-ever intelligent NFT (iNFT) 'To the Young Artists of Cyberspace', built by the show's curator Robert Alice in collaboration with synthetic media company Alethea.ai. In other words, a 3D humanoid avatar that uses GPT-3 technology to communicate intelligently with its viewers, making it one of the most technologically sophisticated NFT auctions so far.
Robert Alice and Alethea.ai presents a 'living, breathing document' delivered through an A.I. powered character called Alice. Using seed text written by Robert Alice as the basis for Alethea's proprietary AI model, the avatar has been coded with its own personality and will answer any questions on the nature of itself and NFTs. It offers the audience the ability to communicate with an iNFT, creating the ability to explore ideas around owning and collecting intelligence itself.
The star lot, and subject of the sole live-online hybrid action on June the 10th, was CryptoPunk 7523, a digital character on the Ethereum blockchain made by artist/creator Larva Labs. Because CryptoPunk 7523 was the only CryptoPunk alien with a mask it's also known informally as "Covid Alien." Further, of the more than 10,000 characters in the series, the so-called "aliens" themselves are rare since there were only nine of them ever made. "I'm not just selling an artwork, I'm actually selling a piece of myself," said the seller, who goes by the name Sillytuna, in a promotional video for Sotheby's. The CryptoPunk 7253 sold to Shalom Meckenzie, the largest shareholder of sports betting website DraftKing. In an interview with ArtNet News, Meckenzie said "I have no doubt that NFTs will be a disruptor in the art industry."
The multi global pre-sale exhibition in collaboration with Samsung at Sotheby's headquarters in London, New York and Hong Kong, and across the metaverse, was the largest NFT exhibition to date.
Like it or loathe it, something tells me this is the language of the future.