Formula One's Fuel of the Future
11/02/2021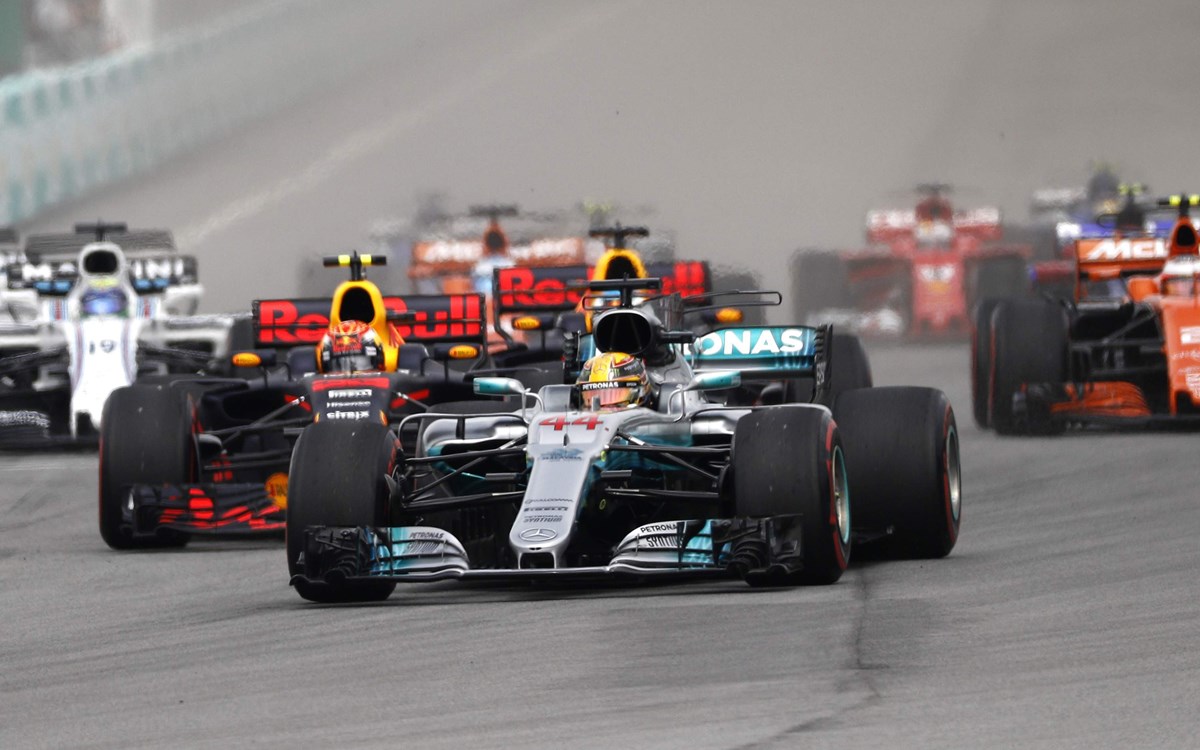 Formula One have recently announced a new invention in the form of a 100% sustainable fuel of the future, and it's being hailed as a 'global game changer'. The creators of our favourite fast and furious racing competition are pioneering a full on green revolution.
This is very exciting news, along with the launch of the new generation of Formula One engines. The idea is to help develop a 100% sustainable fuel, and they are looking at the logistics as we speak with international fuel companies to make this a reality. In 2022, they will already be using E10 fuel, a mixture of 90% fossil fuel and 10% Ethanol (the Ethanol being a second generation biofuel made sustainably with an almost-zero carbon footprint). Formula One's Chief Technical Officer Pat Symonds says it's an "Interim step", as they hope to achieve a goal of being Net Zero Carbon by 2030.
In an October press release, F1 stated that the lab-created fuel would use "components that come from either a carbon capture scheme, municipal waste or non-food biomass." Achieving "greenhouse gas emissions savings relative to fossil-derived petrol of at least 65%." The sustainable fuel, created from renewable bio waste, will eventually be available for mainstream use.
On the topic of mainstream, The Wall Street Journal reported how Formula One is suddenly receiving a whole new generation of fans, owed to an American reality TV show on Netflix, called 'Drive to Survive'. In the Wall Street Journals latest podcast, their European sports reporter Joshua Robinson, who has been watching F1 since the 1990s, likens the show to 'The Real Housewives of Monte Carlo'. You can listen to that Podcast here: https://www.wsj.com/podcasts/the-journal/formula-one-gets-fuel-from-netflix/742cd4b9-9d0b-4897-82c7-bb986637fa8f
In its 70 year history, Formula One have played their hand in sustainability in varying forms. Such as the F1-inspired aerofoil attached to chiller cabinets which cut refrigeration costs by about 15% in some supermarkets. A result of a collaboration between Williams Advanced Engineering and Aerofoil Energy, and used by Sainsbury's in 1,400 supermarkets in 2017.
Liberty Media, who bought the Formula One Group in 2017, have also pledged to make races sustainable by 2025, including banning single-use plastics. Formula One CEO Stefano Domenicali, who was appointed in September 2021, after his previous role as CEO of Lamborghini, says:
"Formula 1 has always had the privilege of being at the centre of technological development on all fronts. At the moment sustainability is a deeply felt topic and we have found a very fertile ground in companies that are leaders in the most diverse sectors and that with their commitment will facilitate the achievement of the objectives we have set ourselves. Everyone has to deal with their responsibilities: our global platform allows us to bring messages of a sustainable world into people's homes and we can multiply contacts by restoring credibility to institutions. Not only at the political level, which have the obligation to give us the direction to follow at a global level, but also at an industrial and sporting level".
Although electric vehicles are becoming increasingly more popular, F1 actually predict that less than 10 percent of cars on the road will be fully electric by 2030. So, rather than use electric cars on the race track, they are aiming to save the internal combustion engine (ICE) by making the F1 cars run with net-zero carbon emissions.
Speaking to CNBC, former world champion racing driver Nico Rosberg said he feels synthetic fuels are the future of F1, as a 'bridge' until all cars are electric, further 'along the road', shall we say. "If Formula One can play a role in that, I'll be very very proud."
Interestingly, the energy density of the 100% sustainable fuels is going to match current levels in F1, which means that speed won't be affected by the innovative fuel. So, it's win win!