Want Success? Find a Mentor!
05/03/2020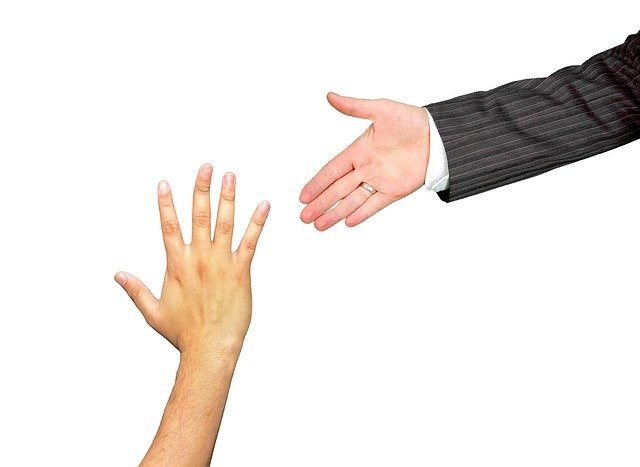 Where experience is the key to success, what then, is the key to failure?
Everyone is inexperienced when they begin a new project, and one cannot always get their answers from a book.
Studies found that 70% of small businesses surveyed that had received mentorship from experienced business owners survived their first five years, compared to 35 percent of small businesses that hadn't been advised by an industry mentor.
Most who had a mentor described having one as vital to their success.
The first place to look for a mentor of course, is peers within your own industry. A more experienced colleague, someone retired from your field, someone perhaps younger but more technologically astute, perhaps a professor who teaches in your field, your local chamber of commerce or Score.org. If you are willing to pay for one, you can look at Vistage.com
Mentoring is never one-sided
Mentors are more likely to get raises and be promoted, as higher ups see the good influence that person is producing for the company.
Mentees bring fresh ideas and new perspectives from which the mentors also learn. If you isolate, you stagnate – if you share with others, you grow with the others.
Credibility
Some with a mentor is seen as more serious and determined in his industry. The mentor must be a master in planning and management, having a long-term plan as well as short term goals, and those goals should appear completely out of reach. Even if you don't reach those goals, chances are you came a lot further along than you would have, otherwise. Your mentor must be patient and get you to work past your self-imposed limitations. We all have to be pushed out of our comfort zone.
Do your research, but don't be a stalker
Know your mentor and know their personality. Will the two of you get along? For how long? Just start by asking their advice or opinion, but also offer – you have to bring something to the table, too. Their time is valuable, so don't waste it, or you will quickly find them avoiding you. And, you shouldn't look like you have time to kill, either.
The "Three C's" of Mentorship
Consultant, counselor and cheerleader! Well, the first two we have already briefly discussed, but what about encouragement? The road to success is bumpy, with lots of potholes, stop signs and speed limits. We all need someone to encourage us when we're down or when we feel like we've hit a brick wall. Patience, but keep chipping away, and have someone (or many people!) who can provide a kind word when the going gets tough.
Words of advice from the world's most successful people
Clint Eastwood – his grandmother! "She always thought I was going to be something, when nobody else – including me – thought I was going to amount to anything."
Oprah Winfrey – her mentor was Maya Angelou. "Mentors are important and I don't think anybody makes it in the world without some form of mentorship."
Mark Zuckerberg was mentored by Steve Jobs. From Mark's Facebook page, "Steve, thank you for being a mentor and a friend. Thanks for showing that what you build can change the world."
Super Bowl champion Darrell Green: "He was always encouraging me to participate … he helped me to identify the possibilities, which I never even thought about."
Christian Dior, speaking of his mentor, Yves St. Laurent: "He taught me the basis of my art. … I never forgot the years I spent at his side."