"Beauty, what a weapon"
– Coco Chanel –
12/22/2020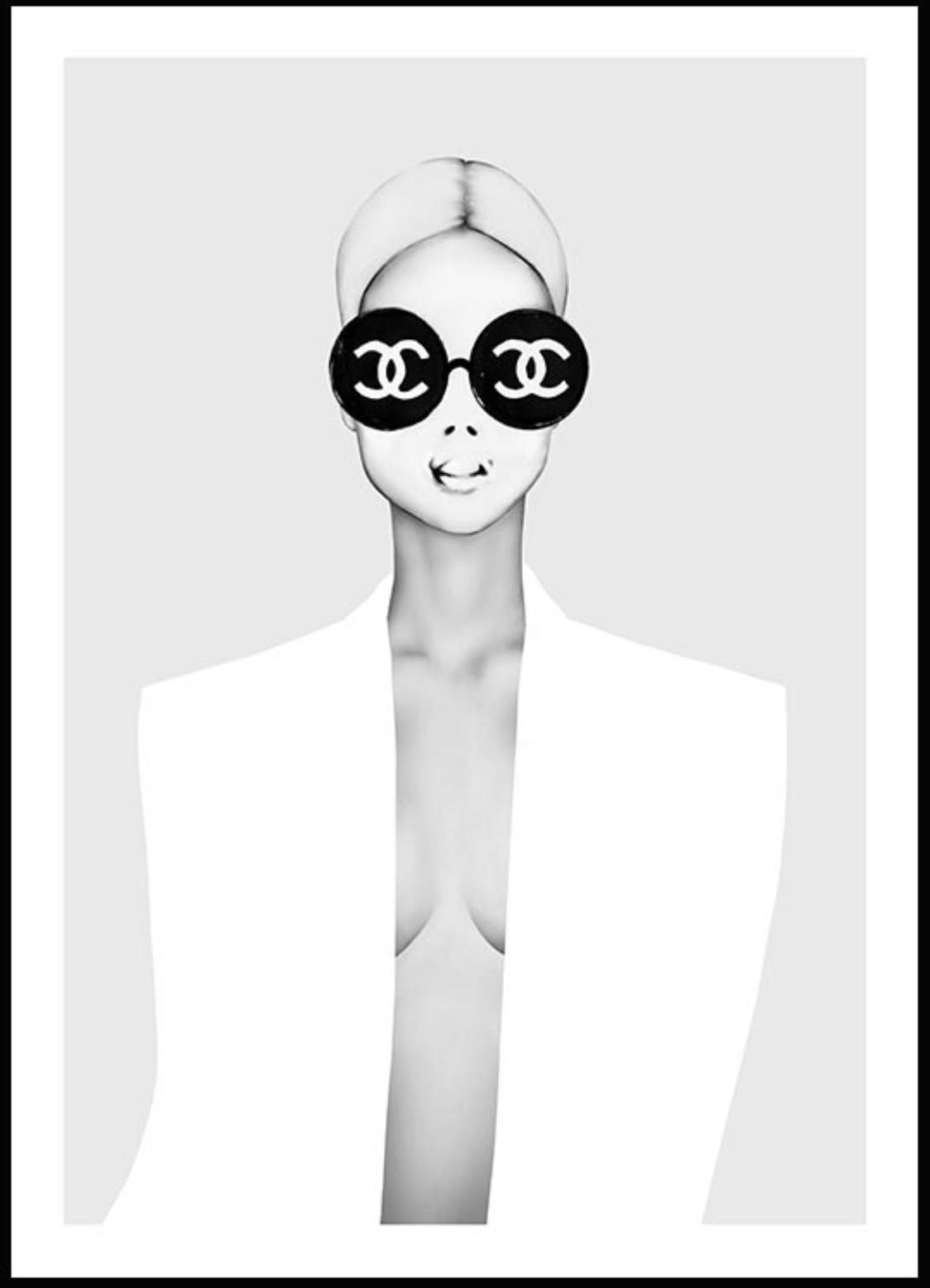 The beauty industry means business, $500 billion worth of business to be precise and expected to reach $800 billion by 2023, making it a hot topic for investors and M&A activities. Beauty was once described by Chanel as a weapon, when armed with our best lipstick we can take on the world, and with this year's turn of events, we all need a bit of that feel good factor.
2019 was a busy year, the deal volume in the beauty industry reached an all time high and was rosy for direct to consumer beauty brands like New York based Glossier. What began as a beauty blog by Emily Weiss is now a billion dollar business which made double sales in 2018 and raised $100 million in a funding round led by Sequoia Capital in March 2019, as reported by the Wall Street Journal.
Weiss has become a disruptor for the beauty industry, transforming the way women shop for makeup. With an almost exclusively online business and 3 million Instagram followers, her make up is worn by Beyonce and a favourite with millennials. Two million readers a month visit her beauty blog 'Into the Gloss', where women engage in daily make up discussions, which, along with her unique marketing ploys, pretty pink packaging and pop up shops adorned with 'you look good' mottos written on mirrors, are key to her brands success, hitting the spot on the female psyche.
A mere 2% of female led start ups have received venture capital dollars, so Weiss was doing something right to gain investor interest. Her unicorn brand hires 150 employees, has offices in London and Montreal, and technology industry veteran Vanessa Wittman as Chief Financial Officer on board, previously the CFO of Dropbox and Marsh & McLennan.
The beauty industry is becoming increasingly dominated by digital technology, social media and millennials, waving goodbye to the more expensive traditional marketing methods of magazine adverts and billboards. More and more brands want to work with the ever rising number of Youtube beauty bloggers, vloggers, Instagramers and influencers about their latest favourite mascara (more often than not brand sponsored content) with make up tutorials, targeting a younger demographic. Browsers can even try makeup colours using AI technology with their phone cameras, establishing a more intimate connection to a brand.
Whatever your age, the make up industry has got you covered. For example, British fashionista Trinny Woodall's make up brand Trinny London and the Match2Me personalised make up technology which, in contrast to aforementioned Weiss, targets a more mature audience bringing a much welcomed fresh wash of marketing content and energy to that branch of the sector, with her expanding number of followers wittily referred to by Trinny as the Trinny tribe.
The beauty industry makes female entrepreneurs billionaires, 11 of the 80 2019 Forbes listed self made female billionaires made their money from beauty and skincare. British make-up artist and businesswoman Pat McGrath whose make up empire is worth $1 billion, was described by Vogue as one of the most influential make-up artists to date, so much so that the Queen of England made her a Member of the Order of the British Empire for her services to the fashion and beauty industry.
Make up brands founded by celebs equals big bucks, for example Rihanna, her Fenty Beauty make up brand made an estimated $570 million in 2019. Her foundation range is made with darker skin tones in mind and being gender neutral make up, ticks the boxes for a non-binary audience.
What's trending in the world of beauty retail?
Transparency and sustainability. Many consumers demand to know what's in their make up bag's DNA list of chemical 'nasties' and often opt for cruelty free, and where doable, sustainably sourced ingredients.
American entrepeneur Karissa Bodnar launched Thrive Causemetics, a 'clean' vegan direct to consumer cosmetics brand in 2015, after a friend died of cancer. 'Clean' cosmetics is a trending hashtag often sought out by people with compromised immune systems, sensitive skin or one could argue, those wanting a clear conscience. Prior to starting the company, Bodnar worked as a product manager at L'Oreal, sourcing raw materials and incredibly, she personally created her own lip formula in her kitchen over a weekend in 2018, now worth an estimated $275 million.
Jamie Kern Lima, an American investor, media personality and the first female CEO of L'Oréal in the company's history, co-founded IT Cosmetics and sold it to L'Oréal in 2016 for $1.2 billion and she has been on the Forbes' list since 2017.
Speaking of Loreal, lest not forget old school industry figures such as the richest woman in the world, L'Oreal heiress Françoise Bettencourt Meyers worth $58.6 billion, after inheriting one third of L'Oreal in 2017 from her mother Liliane Bettencourt. L'Oreal is the world's largest cosmetics brand and owns Lancome, Shu Uemura and Garnier, with revenue of $33.4 billion in 2019. Françoise controls 33% of L'Oreal as well as being chairwoman of the holding company that holds the family's stake.
Similarly, Estée Lauder owns 29 skincare and makeup brands, including MAC, Darphin and Clinique. The LVMH Group, the world's largest luxury goods company, with headquarters in Paris, owns and/or has outstanding stock in Aqua di Parma, Dior, Givenchy, Guerlain and Bulgari, employing 83,000 people. LVMH Chairman and CEO Bernard Arnault purchased all the Christian Dior shares in a $13.1 billion buy out, as reported by Bloomberg News.
Meanwhile in Beverly Hills, eyebrows were raised when Romanian-American billionaire businesswoman Anastasia Soare, CEO and founder of Anastasia Beverly Hills, made billions from her now world renowned eyebrow make up range, worth $1.2 billion after being told there wasn't much of a market for brow products back in the 80's.
The beauty industry is doing so well that you wouldn't think there was room for more, but Korean-American businesswoman Toni Ko founded NYX Cosmetics at 25 years of age with $250,000 in seed money from her parents, which made her a tidy $260 million, and was bought by, you guessed it, L'Oreal, for $500 million in 2014.
Reality TV has meant millions to be made for the Kardashians. Back in January of this year, Kylie Jenner sealed a well timed deal of a lifetime, selling half of her Kylie Cosmetics to Coty Inc. for $1 billion, whilst her older sister Kim Kardashian West has made an eye watering $370 million from her own make up line KKW Beauty.
Dubbed the Kim Kardashian West of the beauty blogger world is American-Iraqi beauty mogul and entrepreneur Huda Kattan, worth $610 million thanks to her cosmetics line Huda Beauty. After moving to Dubai and working for Revlon as a makeup artist, she started her beauty blog Huda Beauty, posting makeup tutorials and tips. Her first product, a series of false eyelashes were famously worn by Kim Kardashian West and 47 million Instagram followers later, she was declared one of the 25 most influential people on the internet by Time magazine in 2017 and one of the ten most powerful influencers in the world of beauty by Forbes magazine, earning $18,000 for each post of sponsored social media content.
Huda Beauty's worldwide launch was in 2018 with UK beauty e-commerce website Feelunique, which continues to dominate search engines, with 400 beauty brands including Chanel and Charlotte Tilbury, earning over $100 million in annual retail sales and shipping to over 120 countries. They partnered with Russia search giant Yandex, Indian e-commerce site Myntra.com, China's luxury-goods retailer Secoo (the Chinese Net-a-Porter), Sweden's media company Custos Group and LaRedoute in France, to bring a wide choice of beauty brands to the table. In an ever busy world where shopping from home will continue as the new norm, online boutiques are the new department stores.
What about men?
The beauty industry is predominantly a female market, but The Dollar Shave Club is a men's grooming brand that sells razors for $1, whose commercial was produced on a $4,500 budget and turned the company into a billion dollar company within 4 years.
What does mask wearing mean for make up sales?
However, we're washing our hands more than ever this year, and in the United States, sales of nail care products more than tripled in March and April compared to the same period in 2019, whereas U.S. sales of Coty and L'Oreal lipsticks fell by more than 40% in the three months leading up to May, compared to the previous year.
In times of economic uncertainty make up sales often boom, something Leonard Lauder, chairman emeritus of Estée Lauder, calls the 'lipstick effect' after witnessing the company's rising lipstick sales, which doubled during the 2001 recession, following 9/11.
One thing's for sure, beauty is a lucrative investment.