Apple is On the Move
09/16/2020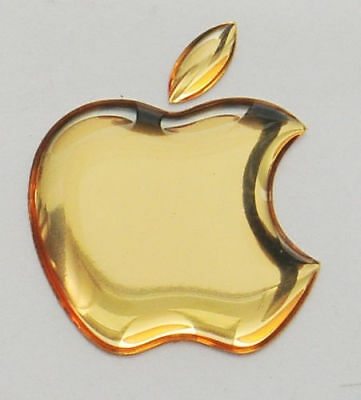 Three Articles in One
First, let us better understand the recent announcement, where Nvidia plans to buy Arm in $40 billion deal.
There were two major GPU players in the computer system space, AMD and Nvidia. For years, Nvidia had a "superior" architecture for performance per watt on the desktop parts.
Nvidia however, did not have as many advantages as in the desktop arena as did Apple. Nvidia had, and still have, worse OpenCL support than AMD. Their power efficiency almost completely vanishes in the power envelopes that Apple demanded.
And – AMD, being a much smaller company, has shown itself to be more willing and able to work with other companies (and was less expensive). Apple, being known for graphic output, needed to bypass Nvidia drivers and had asked for more direct exposure to Nvidia's hardware. Nvidia refused.
Nvidia officially began to promote a licensing program for their mobile GPU architecture and patents. They approached Apple, Qualcomm, Samsung and probably a few other companies. Offering them a license which was hilariously overpriced, and they all declined.
In the meantime, NVIDIA filed patent infringement complaints against Qualcomm & Samsung.
As an aside, bitcoin hunters prefer AMD cards.
Apple has been moving away from Intel chips to build its own Apple Silicon chips starting in late 2020. Their chips are Arm-based and are similar to the A-series chips used in iPhones and iPads. Apple is aiming to deliver the highest possible performance with the lowest power consumption.
Arm licenses IP, CPU, and GPU designs to many companies, including nearly every smartphone chip maker. That includes Apple.
Image courtesy https://chsasank.github.io/nvidia-arm-aquisition-ai-explained.html
Sounds scary, doesn't it?
This consolidation between two massive and influential technology companies (Nvidia and Arm) will have to clear regulatory hurdles from the UK, European Union, China, and U.S. That could take a while.
Chip design licenses tend to be long term multi-year, multi-product agreements. Even if Nvidia wanted to cut off Apple or other licensees, it would take years to filter through to the products we buy. It's not clear what Apple's current Arm IP license agreement looks like, but it almost certainly covers at least the next three or four years' worth of products.
One can also license the Arm instruction set and design a compatible CPU from scratch. Apple has been doing this for years; the A6 processor in the iPhone 5 was the first with an Apple-designed CPU, and since then, the company has never gone back to licensed CPU designs.
Nvidia CEO Jensen Huang has publicly stated that Nvidia would keep the Arm business unit separate from Nvidia's graphics unit, and continue Arm's open licensing arrangements. Regulatory bodies would almost certainly insist on it, as billions of smartphones around the world rely on Arm IP.
As long as Arm continues to license its instruction set IP under Nvidia, nothing would really change for Apple.
"To invest, or not to invest. That is the question."
Well, it was just announced that the trade union Unite has called on the UK government to block the sale of Arm to Nvidia.
Some data from https://www.macworld.com/
Apple One New Subscription Service
Apple One is the newest subscription service from the Cupertino tech giant that combines some of Apple's biggest products into one package.
The service was announced at Apple's 2020 event and includes iCloud, Apple Music, Apple TV Plus, Apple Arcade, Apple News Plus and Apple's newest service, Apple Fitness Plus that offers daily workouts and advanced fitness tracking.
The service starts at $14.95 / AU$19.95 for an individual plan; $19.95 / AU$25.95 for a family plan and $29.95 / AU$39.95 for the premium plan that includes the most iCloud storage.
These plans will be available in over 100 countries and regions, and will be available across all Apple devices. The premium plan however, will only be available in the US, UK, Australia and Canada.
Apple will also be offering a 30-day free trial of the service that will be open to new customers.
This is more than a Netflix subscription, but the idea is that the customer would have a Netflix equivalent (Apple TV Plus, $4.99/mo.) as well as Apple Music ($9.99/mo.), Apple Arcade ($4.99/mo.) and iCloud, which can cost up to $9.99/mo. for the 2TB storage plan.
Abridged from https://www.techradar.com/
New Apple Products
Apple has held a leading position in the computer watch business since the first Apple Watch went on sale in 2015. The new Apple Watch Series 6 can now also determine the oxygen content of the blood. The value is considered an important indicator of the health of the cardiovascular system. This may be new to Americans, but the Chinese have had this feature available in a bracelet for years.
The group is also offering a cheaper new model, the Apple Watch SE, with fewer functions, so you can still wear their logo in a more economic format.
The new iPad (8th Gen) has the new A12 Bionic chip. 40% faster CPU. 2x faster than Windows, 3x faster than the Android tablet, 6x faster than the Chromebook.
The real star is the iPad Air (4th Gen). Redesigned, 10.9" display, 4 speakers, wifi 6, pencil, usb C port. 12 mp camera, A 14 processor – the most advanced processor Apple has at this moment.
In brief:
❧ Watch Series 6 – $399
❧ Watch SE – $279
❧ iPad (8th Gen) – $329
❧ iPad Air (4th Gen) – $599
❧ Fitness+ $9.99/Month $79.99/Year
Is Apple in your portfolio?