Alexandra (Sasha) Lund
04/30/2020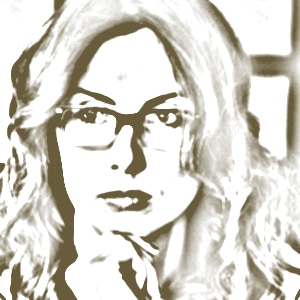 Alexandra (Sasha) Lund is the founder & CEO of Core Values Consulting. She is also a Partner in Heirs of the 21st Century. Version 3.0.
Alexandra is a multi-cultural polyglot, senior executive, AI enthusiast and early stage impact investor.
Through her company Core Values Consulting she advises a range of multi-generational HNWI families on their succession planning, family governance and Next Gen challenges to secure healthy generational continuity and longevity.
For several years Sasha has also been providing her event production expertise to the high-end, top-tier event management world, focusing on sophisticated events for Next Gens in luxury and edutainment. In collaboration with Mila Zhurova, she has developed a Club called "Heirs of the 21st Century. Version 3.0", which focuses on luxury edutainment events globally. The idea is for novel HNWIs to learn from old Dynasties, to exchange ideas and to build long-lasting brands and business relationships.
Prior to this, Sasha worked in the field of philanthropy, where she as MD ran the #1MillionChildren Initiative, a donor collaborative. This donor collaborative strives to ensure that one million out-of-school children affected by conflict have access to education globally.
Speaking 11 languages, out of which seven fluently, has helped Sasha develop a profound understanding for different cultures, the importance of soft skills, and emotional intelligence. She is always striving for opportunities to speak with locals, to broaden her cultural mind.
Previously, Alexandra worked in the corporate services field as a Marketing & Business Development Manager.
She also has extensive experience in the film and media industry, having worked for several years at the Berlinale International Film Festival and was a jury member at several global international film festivals.
Alexandra acquired a Bachelor of Arts from King's College London, majoring in Modern Foreign Languages with Education and Film. She also has a Diploma from the University of Barcelona in Shakespearean Studies as well as a Cambridge University CELTA Qualification.